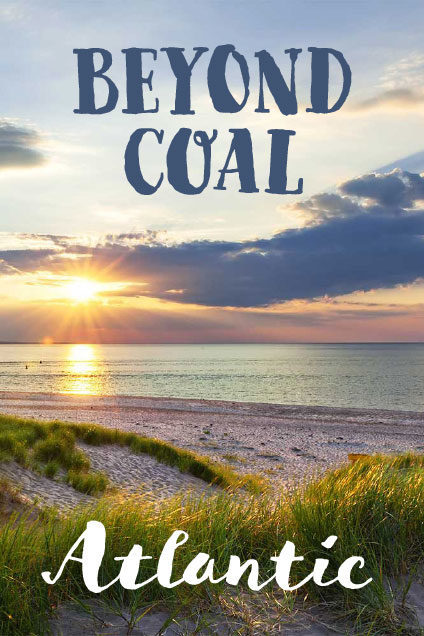 For Immediate Release, June 14, 2021
The Sierra Club Canada Foundation couldn't agree more with Federal Environment Minister Jonathon Wilkinson that getting off thermal coal is a "no-brainer." On Friday, June 11, the Minister announced that the Federal government would make it harder for companies to obtain permits for new thermal coal mining projects in Canada.
In the new policy statement, the government states:
The continued mining and use of coal for energy production anywhere in the world is not environmentally sustainable and does not align with the Government of Canada's commitments, both domestically and internationally, with respect to combating climate change.
While Minister Wilkinson indicated that Coalspur Vista had been notified that its proposed coal mining expansion project in Alberta would need to meet the new bar set out by the government, it made no mention of ongoing coal-fired electricity in Nova Scotia and New Brunswick or thermal coal mining in Atlantic Canada.
"It's great to make promises, but at some point the government is going to have to show us that their words are backed by real action," says Tynette Deveaux, with the Sierra Club's Beyond Coal Atlantic campaign. "The federal government can start by withdrawing the extension it gave Nova Scotia to continue burning coal for electricity until 2040—10 years beyond the deadline for the rest of Canada."
"We can't have a double standard on coal in Canada," says Gretchen Fitzgerald, National Programs Director, "especially when Canada is supposed to be leading the coal phase-out internationally as part of the Power Past Coal Alliance it co-founded."
The policy statement does not replace the need for legislation to end thermal coal mining in Canada. It gives the Federal Environment Minister discretionary powers to make it harder for mining companies to pass federal environmental assessments. As Minister Wilkinson explains, "This position will inform federal decision-making on thermal coal projects."
"Sure, getting off coal is a no-brainer—we've been saying that for a very long time," says Fitzgerald. "It's also a no-brainer that it's going to require legislation that can withstand the vicissitudes of elections and new governments, and concrete steps that include significant action now—not 5 or 10 years down the road."
"For a show of good faith," says Deveaux, "Minister Wilkinson could give Premier Rankin a call and tell him to shut down the Donkin coal mine in Cape Breton. NS Power burned coal from the mine, which has been idling since 2020 and venting methane into the atmosphere. Nearby residents have been calling on the provincial government and Kameron Coal to remediate the noise pollution coming from the ventilation fans, but after nearly a year and a half, nothing has been done. If Canada is finally saying no to thermal coal," says Deveaux, "then shut down Donkin Mine and let the residents get some sleep."
For information or interviews, contact:
Tynette Deveaux, tynetted@sierraclub.ca, 902.719.9083
Gretchen Fitzgerald, gretchenf@sierraclub.ca, 902.444.7096