Posted on January 25, 2021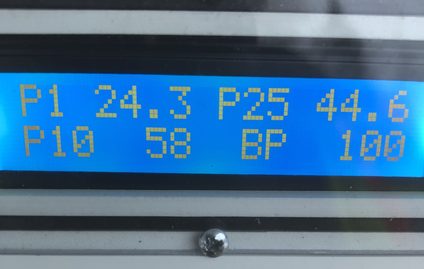 By Jake Cole and Lucy Bain.
According to Health Canada, some 14,600 premature deaths across the country are caused annually by air pollution. In Ottawa alone, approximately 500 deaths are deemed pollution-related each year. Yet, the topic of air quality (AQ) and its impacts are rarely discussed. It remains a silent killer.
In May, 2020, we received funding from the Ottawa Community Foundation to carry out a project to measure AQ across the city and report on our findings. Partnering with Ecology Ottawa, which had a similar project underway, we launched the BreatheEasy Project. With a team of volunteers, we have taken readings in all of Ottawa's wards, primarily looking for 'hot spots' where the air pollution levels are potentially dangerous to our health. We have also been researching work by others, gathering current information in this subject area.
One of the key objectives of the project is to pass along the information we collect out to the public, increasing awareness of this important environmental health concern. In December, 2020, we co-hosted a webinar with Ecology Ottawa, to present the results of our air quality monitoring campaign, with invited guest: Beth Gardiner, author of Choked: Life and Breath in the Age of Air Pollution. The full webinar may be accessed here.
We also have generated media coverage of our project with two articles in our local newspaper, the Ottawa Citizen. They can be found through these links:
How we'll help Ottawa get a better handle on air quality.
They'd like to clear the air — pollution in Ottawa is slowly killing us.
So far, we have identified several such hot spots across the city. We have also found that official air quality results, while mostly reporting AQ in the low risk range, do not appear to reflect the air quality in different areas such as the hot spots that we have identified.
What's next?
Our work will continue in 2021. Another webinar is in the planning stage for later this winter. We will also be taking more AQ readings across the city. We expect to provide some AQ readings directly to a limited number of people in the city, monitoring the AQ right in their own neighbourhood.
Anyone who would like to learn more about our project and/or to learn how they might contribute to it, are invited to contact:
Jake Cole, Project Leader at: breatheeasy@sierraclub.ca
Or
Lucy Bain, Project Assistant at: lucyb@sierrraclub.ca
Photo credit: Taken by Steven Scott in Southern rural Ottawa, near Manotick. Air Quality monitor shows PM2.5 as 44.6, indicating how one person's wood burning for forest clearing affects the air quality for neighbouring properties.