Leslie Adams — March 3, 2023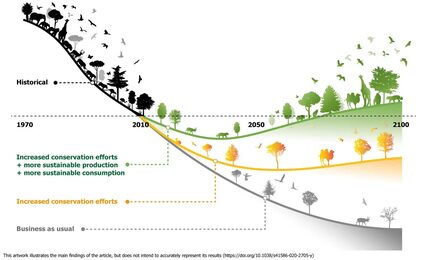 Sierra Club Ontario (SCO) has been involved in promoting a renewal of the Ontario Biodiversity Strategy. Now we're ready to help you participate.
Between now and March 27, 2023, the Ontario Biodiversity Council (OBC) is seeking input on the Strategy. The Strategy is focused on five goals of empowering people, reducing threats, enhancing resilience, improving knowledge, and transforming investment. With 13 targets and 37 actions, OBC is looking for comments. Go to the online portal and have your say, and consider participating in the Council hosted webinar on March 8, 2023. Click
HERE
to go to the OBC page.
SCO, in partnership with Ontario Environment Network, will be hosting two webinars to further engage our activists. We encourage you to attend one or both webinars.
Sierra Club webinar details:
As part of Sierra Club's All Hands On Deck webinar series, this interactive webinar will help those interested get engaged in contributing to the Ontario Biodiversity Strategy.
We are focusing on amplifying underrepresented voices. Panelist include:
* Chantal Garneau – Halton Hills Councillor (local government voice)
* Francine Pauvif – Canadian Youth Biodiversity Network (youth voice)
* Chevaun Toulouse – Biologist & filmmaker (Indigenous voice)
and host Leslie Adams - member of the Ontario Biodiversity Council
Our partner, OEN, will be holding a complementary webinar Wednesday March 22@3 PM. Registration is now open HERE.
OEN's webinar will focus on area-based and issue-based comments ex. wetlands, climate change, natural heritage systems, etc…
If you would like more detail or would like to get involved in planning, speaking, or running the webinars, email us at
biodiv-sdgs@sierraclub.ca