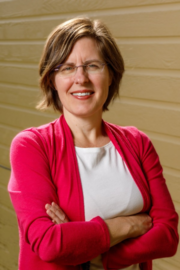 Tynette Deveaux (She/her), Communications Coordinator
Tynette has an extensive background in media, having worked as a TV and video producer/director, radio producer, and journal editor and writer. Growing up in the Maritimes, she saw how communities suffered at the hand of big business as well as government. Through media and grassroots organizing, she supports those advocating for environmental, social, and racial justice. She lives in K'jipuktuk (Halifax).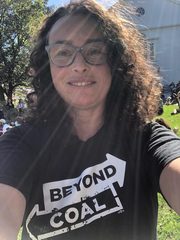 Gretchen Fitzgerald (She/her), National and Atlantic Chapter Director
With an academic background in marine biology, Gretchen Fitzgerald became Atlantic Chapter Director in 2007 and transitioned to National Programs Director in 2016. She led the campaign to successfully stop oil and gas development in the Gulf of St. Lawrence and secured provincial commitments to ban uranium mining in Nova Scotia. Her passions include her daughter, getting out in the garden, and seeing people use their power to bring about change. Follow her on Twitter @GreenMission
Contact Gretchen at gretchenf@sierraclub.ca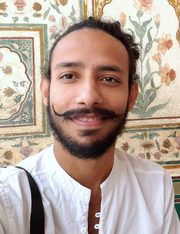 Oshean Juneja (He/him), Graphic Designer and Multimedia Specialist
Originally from Punjab, India, Oshean studied Graphic Design in Ontario before moving to the Maritimes in 2016. He believes stories help people understand the world around them and he uses his considerable skills in video editing, photography, graphic and web design to help organizations and individuals tell their stories well. He is passionate about climate justice and active in the environmental movement in K'jipuktuk (Halifax) and beyond.
Wild Child PEI Staff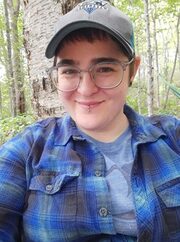 Shannon Ayles, Whild Child Forest Educator
Shannon was born in the prairies and grew up in Vancouver in total she has lived in 7 different provinces and in each has fallen more and more in love with the beauty of the nature world. A avid camper since childhood, she is delighted to share her love of the environment with children. Shannon splits her time between exploring the outdoors of PEI and making all sorts of crafts, from knitting to embroidery, sewing to paper cutting, learning new skills and sharing her knowledge with those around her. Shannon's volunteering with 2SLGBTQIA+ children and youth has underlined the need to build a large and welcoming community for all kids, so that they can be celebrated and can build their confidence.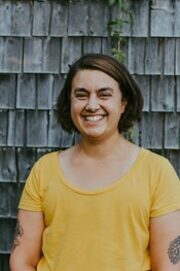 Hannah Gehrels (She/her), PEI Wild Child Projects Coordinator
Hannah comes from the beautiful Canadian Shield in Thunder Bay, Ontario. She has a BSc. in Biology from Simon Fraser University where she had opportunities to research frogs, songbirds, fish, and completed an honours project on native pollinators. She also has a MSc. in Biology from UPEI where she was researching invasive green crabs. Hannah was a Marine Sciences Educator at Bamfield Marine Sciences Centre on Vancouver Island, and was Coordinator of the Lets Talk Science Program at UPEI. She spends her free time playing board games, nerding out about fungi, and hanging in her hammock. Hannah took the Forest School Practitioner's course summer of 2017 and is co-facilitating this course through the Child and Nature Alliance.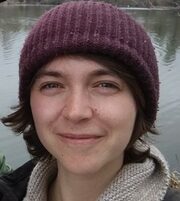 Tamsyn Puiras, Wild Child Forest School Educator
Tamsyn is from Ontario and recently moved to Prince Edward Island. She has a BA in International Studies from York University, where she focused on sociology, environmental studies, and food systems. She has worked and volunteered at several day camps and nature programs, including the Pine Project and the Evergreen Brickworks. In her free time, she enjoys learning about plants and animals and our relationship with the natural world, as well as hiking, swimming, and taking and photos and videos of plants, animals, and mushrooms.
Wild Child Nova Scotia
Ashley Whynot, Nova Scotia Wild Child Coordinator
Ashley grew up in a military home and spent most of her adolescent years moving around Central and Atlantic Canada. Her dad retired and moved the family to Nova Scotia where her appreciation for nature and all living things began to flourish.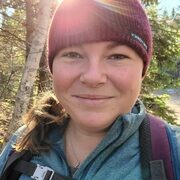 Ashley attended Carleton University in Ottawa and holds a BA in Psychology. She is also a level 3 early childhood educator and has been working in the childcare field since 2016. Once the pandemic hit, her love for outdoor risky play really began to grow. Building forts, using tools, and climbing trees, made Ashley eager to purse her education in outdoor risky play. She is currently enrolled in the Forest and Nature Practitioners course through Child and Nature Alliance Canada.
Ashley is married to her high school sweetheart, Zach and has two kids, Nolan, and Bree; whom both enjoy Wild Child and spending quality time in the woods with their mom. Ashley enjoys taking on new projects and expanding her knowledge base. She likes to spend time with her family on the South Shore and letting her kids appreciate nature in their own unique ways.
Ashley is a strong advocate for outdoor risky play and knows firsthand the benefits Forest School and nature has on ADHD and anxiety. Her goal is to be able to offer a safe space for children to do all the fun things, in a supportive and natural environment. Children grow and learn so fast and Ashley believes that educators need to be able to support their growth in a developmentally age-appropriate and nature-based way.