Sierra Club Canada Foundation staff, listed in alphabetical order by last name: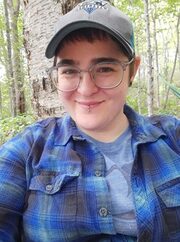 Shannon Ayles
Shannon is the Wild Child Forest Educator for Sierra Club Canada Foundation. She was born in the prairies and grew up in Vancouver in total she has lived in 7 different provinces and in each has fallen more and more in love with the beauty of the nature world. A avid camper since childhood, she is delighted to share her love of the environment with children. Shannon splits her time between exploring the outdoors of PEI and making all sorts of crafts, from knitting to embroidery, sewing to paper cutting, learning new skills and sharing her knowledge with those around her. Shannon's volunteering with 2SLGBTQIA+ children and youth has underlined the need to build a large and welcoming community for all kids, so that they can be celebrated and can build their confidence.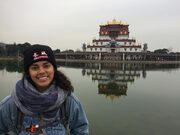 Lucy Bain
Lucy is the Ontario Chapter Coordinator. She grew up in Toronto and graduated from Queen's University with a degree in Global Development and a Certificate in Law. She also leads the Problem With Plastic's Project, focused on strengthening policy on plastics and shifting away from throwaway culture to a circular economy. She is passionate about environmental and social justice in Ontario and the world. Outside of work, Lucy enjoys spending time outdoors, travelling and cooking.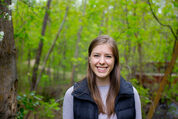 Lindsay Boucher
Lindsay Boucher is the Prairie Chapter Coordinator with Sierra Club Canada Foundation. She grew up in Edmonton spending a lot of time outdoors whether it was camping, canoeing or simply enjoying nature in her own backyard. This formed a strong appreciation for the environment from a young age. Lindsay graduated from the University of Alberta with a degree in biology which fueled her passion for environmental work through a science-based approach. Her research experience specialized in environmental toxicology while her professional experience focused on addressing water quality issues in Alberta's lakes. When she is not working, Lindsay enjoys swing dancing, snowboarding and walking through the Edmonton river valley.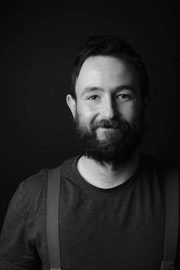 Conor Curtis
Conor Curtis, from Corner Book Newfoundland and Labrador, is Head of Communications for the Sierra Club Canada Foundation. Since early childhood, activism has been a huge part of their life from organizing and logistics to protests and direct action. Conor was a founding member of the 4 O'clock Whistle Magazine as well as Climate Watch NL – an organization dedicated to a just transition for NL's oil and gas workers, rapid decarbonization, and climate action. They continue to be inspired by the actions of the community-led NL fracking awareness movement, which successfully fought for a moratorium on fracking in the province.
Conor has over a decade of experience in communications ranging across citizens organizations, political parties, academic institutions, film and arts organizations, and on issues from environmental protection to refugee settlement. Most recently they worked as Manager of Community and Volunteer Services at the Whitehorse Food Bank helping address food insecurity in northern Canada. They hold an MA in Environmental Policy, and enjoy cooking, hiking, and music.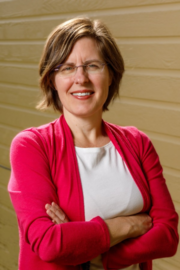 Tynette Deveaux
Tynette Deveaux is the Communications Coordinator for the Atlantic Chapter's Beyond Coal campaign. She has an extensive background in media, having worked as a TV and video producer/director, radio producer, and journal editor and writer. Growing up in the Maritimes, she saw how communities suffered at the hand of big business as well as government. Through media and grassroots organizing, she supports those advocating for environmental, social, and racial justice. She lives in Halifax. tynetted@sierraclub.ca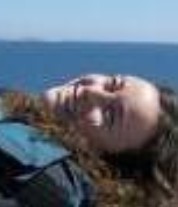 Gretchen Fitzgerald 
Gretchen Fitzgerald is SCCF's National Programs Director. She has focused on environmental impacts of oil and gas and mining, volunteer engagement, and climate change. Having grown up in northern Newfoundland, Gretchen witnessed the impacts of the collapse of the cod fishery on her community and was drawn to marine biology and conservation ecology as a student at Dalhousie University.
She has produced a report on the harpoon swordfish fishery, spearheaded activity on marine invasive species and ballast water management in Atlantic Canada. Gretchen has participated as an expert in numerous environmental assessments, including the Joint Panel Review for the Digby Quarry. In her spare time she loves getting out in the garden to grow veggies, birding, and baking really good treats for her family (although reportedly not enough of them!) 
Follow her on Twitter @GreenMission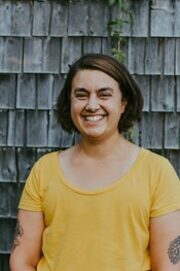 Hannah Gehrels
Hannah (she/her) is the PEI Wild Child Projects Coordinator. She comes from the beautiful Canadian Shield in Thunder Bay, Ontario. She has a BSc. in Biology from Simon Fraser University where she had opportunities to research frogs, songbirds, fish, and completed an honours project on native pollinators. She also has a MSc. in Biology from UPEI where she was researching invasive green crabs. Hannah was a Marine Sciences Educator at Bamfield Marine Sciences Centre on Vancouver Island, and was Coordinator of the Lets Talk Science Program at UPEI. She spends her free time playing board games, nerding out about fungi, and hanging in her hammock. Hannah took the Forest School Practitioner's course summer of 2017 and is co-facilitating this course through the Child and Nature Alliance.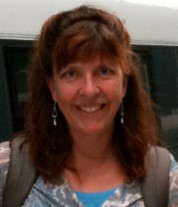 Kristina Jackson, MSc 
Kristina is the National Operations Director of Sierra Club Canada Foundation. She has a master's degree in wetland restoration from University of Florida. In 1999, she volunteered with Sierra Club (US) and has never left. She was hired as a Community Organizer on Gulf of Mexico Sustainable Fisheries the month before Hurricane Katrina hit. She worked with Sierra Club on urgent issues in Gulf communities for three years.
Kristina also co-founded Classroom Nature, a charity providing hands-on science programs in economically disenfranchised schools. She says, "There are few things more rewarding than introducing nature to kids frequently excluded from field trips and guest speakers."
Kristina and her family immigrated to Canada in 2010, where she began with Sierra Club Canada Foundation as Ontario Chapter Coordinator for four years, moving into other positions, ultimately to National Operations Director. Her favorite activities with Sierra are the tree plantings and the annual medicine wheel workday with the Peel Aboriginal Network in Brampton.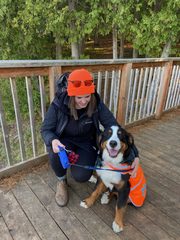 Charli Lawson-Lee
Charli Lawson-Lee (she/her) is the Data & Finance Administrator for SCCF. She has a Bachelors in Environmental Science and Studies from Trent University - her research focusing specifically on anthropogenic induced climate change, its impact on our ever changing environment, and the policies shaping this rapidly evolving global crisis. Immersing herself into nature has been a point of both positivity and reflection since childhood - gardening, farming, camping, hiking, canoeing, skating, skiing, etc. has brought her great joy in life and fostered the strong desire to conserve and protect our natural environment.
Previously, Charli worked as a Wildlife Research Technician where she gained extensive hands on experience working with a variety of wildlife species (including small brown bats, waterfowl, raccoons, foxes, skunks, opossums, ungulates, song birds, coyotes, etc.) and developed a strong passion for habitat and species conservation. This work has taken her to Eastern Canada, the Hudson's Bay Lowlands and coast, Nunavut Islands, and Manitoba where she has marveled at the dynamic beauty of Turtle Island - for which she acknowledges her presence as an uninvited settler occupying these traditional native lands.
"Those who contemplate the beauty of the earth find reserves of strength that will endure as long as life lasts." - Rachel Carson
Michelle Moraitis
Michelle Moraitis is the Development Assistant for the Sierra Club Canada Foundation, with a background in fundraising, music, and an interest in sustainable agriculture. Originally from Ontario, she grew up spending her summers camping and hiking in the Muskoka area, which is where she developed her love for the outdoors. Currently, she resides in Wolfville, Nova Scotia, where she is studying Business Tourism, with a special interest in eco-tourism. In her spare time, she enjoys exploring the Annapolis Valley on her bicycle!
Oshean Juneja (He/him),  Graphic Designer and Multimedia Specialist
Originally from Punjab, India, Oshean studied Graphic Design in Ontario before moving to the Maritimes in 2016. He believes stories help people understand the world around them and he uses his considerable skills in video editing, photography, graphic and web design to help organizations and individuals tell their stories well. He is passionate about climate justice and active in the environmental movement in K'jipuktuk (Halifax) and beyond.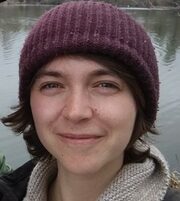 Tamsyn Puiras
Tamsyn is a Wild Child Forest School Educator at SCCF. She is from Ontario and recently moved to Prince Edward Island.  She has a BA in International Studies from York University, where she focused on sociology, environmental studies, and food systems.  She has worked and volunteered at several day camps and nature programs, including the Pine Project and the Evergreen Brickworks. In her free time, she enjoys learning about plants and animals and our relationship with the natural world, as well as hiking, swimming, and taking and photos and videos of plants, animals, and mushrooms.

Paulin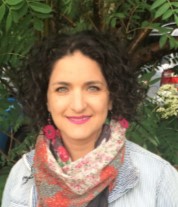 a Retamales
Paulina Retamales is the Edmonton & Area Wild Child Project Coordinator. She has a Bachelor's in Education degree from her hometown in Chile, and a Master's in Recreation & Leisure studies from the University of Alberta. She is an outdoor educator and trained Master Naturalist, with strong environmental ethos and extensive experience working with children, youth and adults. Paulina has taught outdoor education courses for the past 10 years and feels passionate about connecting children to natural areas and encouraging others to be active participants of the outdoors. She is a proud mother of two children and enjoys spending time with them in the river valley, exploring nature and exposing her children to nature to help them promote their awareness and importance of resource conservation. Paulina feels proud to be part of this amazing Wild Child program and she can't wait to share nature experiences with children, families and friends in the community. 
Ashley Whynot
Ashley Whynot is the Nova Scotia Wild Child Project Coordinator. Ashley grew up in a military home and spent most of her adolescent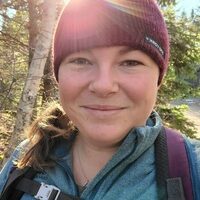 years moving around Central and Atlantic Canada. Her dad retired and moved the family to Nova Scotia where her appreciation for nature and all living things began to flourish.
Ashley attended Carleton University in Ottawa and holds a BA in Psychology. She is also a level 3 early childhood educator and has been working in the childcare field since 2016. Once the pandemic hit, her love for outdoor risky play really began to grow. Building forts, using tools, and climbing trees, made Ashley eager to purse her education in outdoor risky play. She is currently enrolled in the Forest and Nature Practitioners course through Child and Nature Alliance Canada.
Ashley is married to her high school sweetheart, Zach and has two kids, Nolan, and Bree; whom both enjoy Wild Child and spending quality time in the woods with their mom. Ashley enjoys taking on new projects and expanding her knowledge base. She likes to spend time with her family on the South Shore and letting her kids appreciate nature in their own unique ways.
Ashley is a strong advocate for outdoor risky play and knows firsthand the benefits Forest School and nature has on ADHD and anxiety. Her goal is to be able to offer a safe space for children to do all the fun things, in a supportive and natural environment. Children grow and learn so fast and Ashley believes that educators need to be able to support their growth in a developmentally age-appropriate and nature-based way.