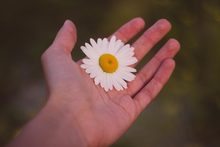 A bequest to Sierra Club Canada Foundation is a very personal and profound demonstration of your commitment to making our environment healthier and safer.
Your gift is a reflection of your deeply held values and beliefs for making the world a better place.
Choosing to leave a bequest can be a special part of the legacy you leave behind.

You can leave a bequest to Sierra Club Canada Foundation in your will in several ways.
Residual Bequest: you can specify a percentage of what remains of your estate

beyond what you have left for your heirs.

General Bequest: you can determine in advance a specific dollar amount to be left, and/or

choose to bequeath an asset such as property, artwork, or securities for example.
Our legal name is: Sierra Club Canada Foundation
Our charitable registration #: BN 11914 9789 RR0001
We recommend that you consult with your financial planner or estate lawyer who can provide advice on tax benefits and the best gift options for you.

If you have already made a provision for Sierra Club Canada Foundation in your will, please feel comfortable in letting us know as we would like to extend our gratitude. If you wish for your gift to remain anonymous, your wishes will be respected.
By postal mail: Sierra Club Canada Foundation, PO Box 2007 STN B, Ottawa, ON K1P 5W3
By telephone: (613) 241-4611 • 1-888-810-4204
By email: sccfoundation@sierraclub.ca
For further information, please contact Caroline John at communityimpact@sierraclub.ca.