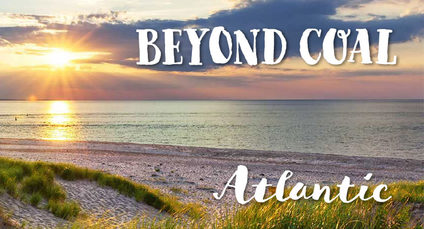 Do you want to put your climate change knowledge to work this summer? Consider joining the Atlantic Chapter for a 9-week term.
Job Overview
As a Clean Energy Researcher and Advocate you will assist in evaluating the viability and cost of solar, wind, and energy storage in Atlantic Canada and any obstacles to making the transition to clean renewable energy in the region.

You will support and advocate for communities that want to adopt clean energy and retire dirty energy sources

You will simplify clean energy information and regulations in factsheets intended for the public

You will research environment and energy policies and loopholes and share your research with a team
Skills You Bring and Others You Will Develop
We recognize not everyone will have every skill listed below. We're looking for young people who bring several of these skills and a desire to develop any additional skills needed·
Knowledge of climate change and solutions

, including renewable energy, storage solutions, efficiency practices, transmission and grid systems, clean and active transportation, climate change policy, and environmental justice issues.

Community building skills

: Able to work with a range of community members with different needs, perspectives, and objectives, and to foster safe and open communication.

Local knowledge

: Familiarity with the people, organizations, and issues in the job area.

Teamwork

: Ability to work independently as well as part of a team throughout Atlantic Canada.

Writing

: Able to communicate clearly and effectively in emails, factsheets, and reports
Terms of Employment
The summer contract is for 30 hours/wk for 9 weeks, beginning early- to mid-May. Hourly rate is $15.00
Work from Home
In light of the spread of COVID-19 in Nova Scotia, you need to be able to work from home. Therefore, you will need to have access to a computer and reliable internet service. If COVID-19 restrictions ease, it may be possible to work in a safe location in the community.
Eligibility
This position is funded in large part by a federal grant to hire young people aged 30 and under during the summer months. You must be eligible to work in Canada and priority will be given to people living in Halifax, NS. You no longer need to be a full-time student to apply or be returning to school or university in the fall.
We encourage applications from
Indigenous youth

Young people from racialized communities

LGBTQI2S+ youth

Young women in STEM (science, engineering, technology, and mathematics)

Youth with disabilities
How to Apply
Please send your resume and cover letter to tynetted@sierraclub.ca and include the position you are applying for in the email subject heading. You're encouraged to self-identify in your cover letter. Applications will be reviewed as they come in and filled quickly if a suitable candidate is found.
About Us
Sierra Club Canada Foundation (SCCF) helps empower people to be leaders in protecting, restoring, and enjoying healthy and safe ecosystems.
At its heart SCCF is a grassroots organization with a "think globally and act locally" philosophy. SCCF's framework allows members to actively contribute to environmental causes that concern or inspire them, in ways that best suit their capabilities. Engaging with local officials, working collaboratively with local organizations, and a strong volunteer base has allowed Sierra Club to successfully engage in environmental campaigns that directly benefit both people and the planet.