Posted on January 5, 2022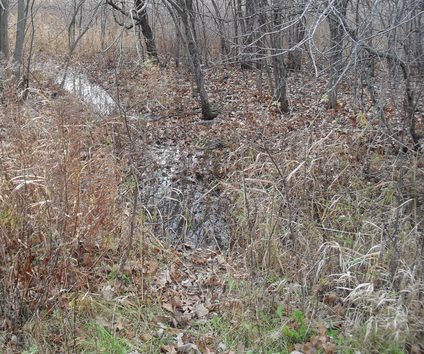 By Dr John Bacher and Danny Beaton, Mohawk of the Turtle Clan.
In Memory of Alicja Rozanska.
Crazed Axe-Wielding Mad Men Threaten Niagara.
The mentality of those doing land use planning in the Niagara Region was captured vividly by paleontologist Michael Benton, through his examination of the catastrophic mid-Permian extinctions. Benton described how during this era, "vast swaths" of the trees of life "are cut short, as if attacked by a crazed, axe-wielding madmen."
While Benton was describing events over 259 million years ago which caused a massive species to die off by global warming and made it difficult for wildlife to breathe — today, the axe-wielding madmen doing land use planning for Niagara are casting doom on Canada's most biologically diverse Carolinian zone. What is most egregious are the 5 urban expansions planned for the municipalities of West Lincoln, Niagara Falls and Fort Erie. They would be urbanizing 1,818.7 acres (736 hectares) of land now restricted for rural purposes, including habitats for many endangered and declining species.
The fierce axe-wielding madmen are planning without regard to the problems of the generation of more greenhouse gasses, which threaten to trigger mass extinctions. They are putting forward proposals to urbanize vast swaths of land through the Niagara Region's adoption of a new Official Plan, before it has any policies to deal with the threat of climate change.
The audacity of the axe-wielders in ignoring the threat of climate change is shown in how the largest urban expansion is planned to be given to West Lincoln (Smithville). This community has been without any public transit since its train station was closed to passenger traffic in 1981. The goal of the expansion is to provide more shopping facilities for the community than currently exists. It defies climate change literacy to plan for a major urban expansion of close to 1,000 acres in a community that is totally dependent on automotive transport.
Smithville's expansion is for 988.42 acres (400 hectares) in a two block radius. The expansion poses a threat to the Twenty Mile Creek. Subject to spring flooding and summer drought, it is already vulnerable to climate change, which has intensified earlier problems going back to the late 19th century caused by deforestation. The extent of the devastation has been poorly studied, although for decades there has been a lack of continuous flow in the summer months. Frequently isolated pools are connected by precipitation events or the advent of wetter weather in late November just before freezing.
The last time the health of the Twenty Mile Creek was carefully studied was through the Natural Heritage Inventory (NHI) of the Niagara Peninsula Conservation Authority (NPCA). It recorded that no calls for Bull Frogs could be heard in the entire upper Twenty Mile Creek Valley. This is characteristic of how the Bull Frog, which requires year-round flowing streams and ponds, is a canary-in-the-mine warning of the impacts of climate change in dangerously drying up streams throughout the deforested landscapes of southern Ontario.
The madmen's axe is planning to wreak havoc in Niagara Falls in the watersheds of the Ten Mile and Grassy Brook Creek through a 370.658 acre (150 hectares) urban expansion. These expansions would destroy the last forested vernal pools north of Thorold Storm Road near the urban boundary where the spring symphonies of the Wood Frog, Spring Peeper and Chorus Frogs are still heard. It also threatens identified habitats of the at-risk species, such as the Barn Swallow and the Yellow-Breasted Chat. The northern Niagara Falls expansion would create a concrete wall between the Niagara Escarpment's natural areas and those of southern Niagara.
Where the axe wielding is most audacious is a 706.721 acre (286 hectares) in Fort Erie west of the Queen Elizabeth Highway from Laur Road to Highway Three. Threatened species identified here during ecological studies include the Wood Thrush, Meadowlark and the Bobolink. No bat surveys were conducted during this process and the area contains mature forests which may provide significant habitat for three endangered bat species.
During the long review process, no studies were done of vernal pool obligate species such as the Western Chorus Frog. The NPCA's NAI indicates that this species thrives in "shallow temporary pools in open fields, ditches, grassy fields… [and] meadows' ', which are abundant in this urban expansion in a core area of precious Natural Carolinian Habitat.
To defend these precious lands, there will be an opportunity to speak to the Niagara Regional Planning Committee on Wednesday, January 12, 2022 at 1pm (Eastern).
UPDATE: You can watch the recording of the committee's meeting and hear Dr. John Bacher and Danny Beaton speak by clicking here.
Let your voice be heard! Provide YOUR feedback on the Niagara Official Plan here
* * *
It is that simple: Urban Sprawl Expansion or Conservation.
Every time John tells me that they are making plans to destroy more forests here in Niagara, we have to speak out against this madness. I have to agree with him today. I had to say "You are becoming more like a Scientist, having to learn so much about biodiversity to defend life on Sacred Mother Earth." So I responded: "Do you think Ontario would learn a lesson from what Donald Trump did to the Environment next door; opening his country to developing, mining and logging National Parks and UNESCO restricted areas?
Why can't Ontario see or learn that Trump was not a real leader, but a rich opportunist trying to make a name for himself while teaming up with White Supremacists? How can Ontario not learn a lesson from watching what environmental neglect does to a country with no respect for biodiversity further south in the Amazon, who has a leader like Jair Bolsonaro, a liar who attacks Brazil's Rainforests with open permits?"
The world is witnessing and experiencing turbulent weather, global warming and climate change. So I said to John, we keep fighting for Mother Earth, but every time someone wins a battle they come back five or ten years later with another request for a permit to develop the land.
If we look at The Tar Sands destruction, how can we allow The Ring of Fire to begin? Who has the right or insanity to offer up permits to destroy more forests in Ontario? Is Ontario sleeping while all this negativity kills aquifers, wetlands and biodiversity home to our living species, big and small? I know there are leaders in Ontario who can see the liars selling our groundwater and aquifers for profit. We need an organization or political parties that unify for our children's future.
So I said to John: "As an Indigenous man, I can speak out for the frogs, I can speak for the snakes, I can speak for the salamanders and turtles." I am a turtle myself! My Mohawk leaders said that they have enough shopping centers, they have enough golf courses, they have enough concrete for condos. But because the climate is changing, we need to think of protecting Mother Earth now and for our children's future. We need our Eco-systems for life to continue and for a shift in values of environment over profit that will stop madmen wielding axes and permits.
In The Spirit of My Ancestors.
Photo Credit: Fort Erie Expansion Area by Michael Dickman, 2012.