Posted on November 1, 2022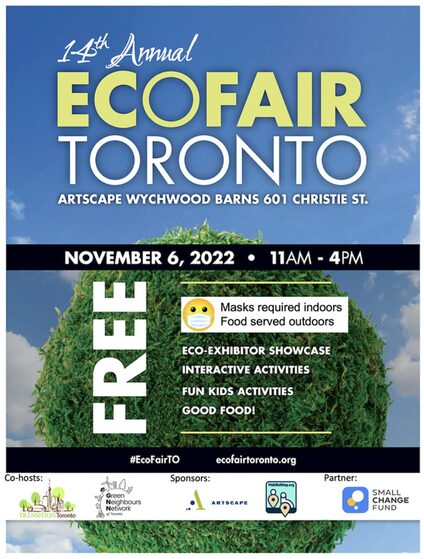 Join us this Sunday November 6th at the 14th annual EcoFair!
The EcoFair showcases environmental non-profits and environmentally-friendly businesses to celebrate their success and inspire everyone to join them in taking action. Enjoy fun interactive activities for kids and adults and good food.
Sierra Club Canada will have a table at Ecofair Toronto, make sure you stop by to find out about our biodiversity initiatives!
Masks are required when indoors at the EcoFair. Free masks will be provided.
When: Sunday November 6th from 11AM-4PM.
Where: Artscape Wychwood Barns, 601 Christie St
The event is FREE to attend! More information can be found here.
We hope to see you there!