Danny Beaton, Mohawk of the Turtle Clan — November 10, 2022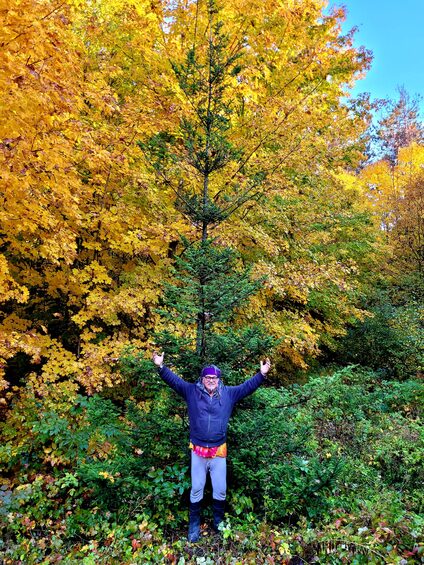 In Memory of Alicja Rozanska.
As a Mohawk Environmentalist I want to thank CUPE and all of their supporters for protesting Doug Ford's Government and their negative idealism. I attended the protest on Monday November 7th and there were a good ten thousand or more CUPE Union members and citizens present to oppose Ford's Bill.
Indigenous people have been connecting and aligning with conservationists, scientists, ecologists, and human rights organizations to protect wetlands, forests, water, and all life species who have a right to live on Sacred Mother Earth. Ontario Citizens see how the current government came into power and have made a priority to announce the end of Ontario's $3 Billion Dollar Cap and Trade Climate Program and Policy.
Indigenous people saw the Ontario Government attack through the Ontario Auditor General for not abiding to Ontario's Law of not consulting Indigenous People or Ontario citizens. We as Indigenous People have watched mining of the Tar Sands in Alberta create a toxic waste land, polluting the groundwater and turning a once pristine environment and way of life for Indigenous people, into a nightmare. Rivers, lakes and groundwater once pure and clean no more for Crees, Gwitchin, Athabascans, Dene, animals, fish, birds and insects alike.
All life species need to drink from Mother Earth's body. We as Indigenous People have watched the contamination in Attawapiskat Northern Ontario where mining diamonds and minerals have not been cleaned up after mining corporations have finished their extractions and pillage of Northern Swampy Cree and Ojibway-Cree Territories. Many environmental groups can testify to what I am saying about contamination and waste left behind after mining in these areas.
The real challenge for CUPE, Ontario citizens and Indigenous Peoples, now or later, will be our wilderness in Northern Ontario. It is one of the last and largest pristine forests in the world. Ontario's Government wants to open up the North to a mega project called the Ring of Fire and bring in multi-nationalist corporations from around the world to build rail lines and highways for mining and logging. This would be on a scale the same as the Tar Sands, the largest mining in the world. The Ford Government wants to give permits to developers with no restrictions in both Southern and Northern Ontario.
We all need to see the insanity of what is happening to our Greenbelt, farmland and wetlands. We are watching the laws made by our ancestors to protect Mother Earth constantly being attacked.
Once again, my Elders, Chiefs and Clan Mothers would say we need to protect Mother Earth now before all is lost.
Thank you all for listening.
Sincerely,
Danny Beaton, Turtle Clan Mohawk Nation
Photo credit: Danny in the North by Kevin Shimmin, September 2022.